Expert Advice on Energy Efficient Homes
Save energy and money with expert tips from our Avista team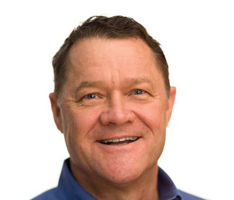 Meet Tom Lienhard, our chief efficiency engineer. He's fielded plenty of questions over the years, so we've gathered the most popular ones here. Browse through to find answers you want or to gain more insight about improving the energy-efficiency of your home.
Watch Tom talk to House to Home about issues that could be costing you money around the house and how to fix them.
Building an energy efficient home with heating and cooling systems
You might be surprised to learn that our tactics for keeping our homes warm in the winter also keep them cool in the summer.
Proper insulation and air sealing techniques around windows and doors successfully keep the heat outside in the summer and inside during the winter.
Adequate ventilation in the attic. Gable, soffit and roof vents, among other options, can lower the temperature in your attic by about 30 degrees in the summer according to the Department of Energy. An attic needs a year-round flow of natural air, provided your insulation is R-38 or greater, but make sure your attic soffit vents are not covered with insulation.
Consider fans. A whole house fan pulls air in through open windows and exhausts hot air through the attic or roof, flushing out the built-up heat and cooling your home in the process. A ceiling fan is the most effective because it creates a wind-chill factor on your skin, making you feel cooler.
It depends.
Reducing the energy needs of your whole house by extreme lowering of the thermostat on your home's heating system and using a space heater in the room you are occupying may save energy – it's called "zoning". But it may also affect the comfort and safe operation of the rest of the house. For example, shutting down forced air ducts and/or supply/return grills could cause problems with the reliable operation of your home's heating system.
However, if you still decide to purchase a heater, keep in mind that how much you spend won't necessarily affect the energy performance.
Here's why:
All space heaters, whether they are electric resistive, resistive ceramic or tube infrared heating units, will generate the same amount of heat based on comparable wattages. For example, running a 1,500 watt heater for an hour, whether it's a basic $30 unit you can buy at any hardware store or a $400 unit with a custom wood enclosure, will use the same amount of energy and produce the same amount of heat. Keep in mind any heating appliance should be operated with strict adherence to safety guidelines. So be an informed shopper, and check with a reliable consumer research organization or online sources for feedback on products. Always follow instructions in the product manual.
Fireplace inserts can enhance the appearance of a room and could make your home more energy efficient, but there are a few questions you need to ask before you start shopping:
How do you plan to use the insert? Decoration or primary heating source?
If for decoration, a small air-tight unit that uses very little fuel and produces an aesthetic flame would work, plus you'll have the added benefit of closing the fireplace stack that may be losing energy – winter and summer – and costing you money.
If it's for a heating source, consider the type of fuel you want to use – natural gas, propane, wood, pellet or coal – then size the insert and heat output to match the room.

Note: Too much heat in the room may cause you to feel colder when you move to other rooms in your home that aren't at the same temperature. Also, if the thermostat for your home's central heating system is in or near the room with the insert, the heat from the insert could cause the thermostat to register warmer than other rooms in your home actually are. You could be tempted to turn up your thermostat to compensate, causing your home to use even more energy. Consider moving the thermostat to another location in your home where it wouldn't be affected by the insert's heat output.
How to size your insert and heat output to match the room.
Fireplace inserts come in many sizes. Get the right size to save time, money and frustration. You'll need the opening height and width of your fireplace, rear width (many existing fireplaces are narrower at the back) and depth. Also, measure the depth of the hearth, noting whether it's raised or flush with the floor.
Also, be sure to look for inserts approved by the Environmental Protection Agency (EPA), which are the most energy efficient.
Re-caulk
Caulking that is several years old may have pulled away from surfaces because of wind, rain and temperature changes. Look for old caulk that needs replacing, then re-caulk around windows, doors and other places where two dissimilar materials meet up.
Check insulation
Make sure that insulation in your crawl space has not dropped from the floor above, ductwork in unconditioned parts of your home is sealed and insulated, and water pipes are insulated and freeze protected. If you don't have insulated windows, consider using plastic to create exterior storm windows by tacking it to exterior window trim with a thin trim strip.
Check window infiltration
Here's how to tell if the infiltration is bad: Do you feel air coming in a window? Can you hear everything outside as if the window is open? Do you avoid sitting near the window in the winter because it is too uncomfortable?
Check for leaks around doors
Have someone run a flashlight around the exterior door jam at night while you stand inside in the dark. If you see light, fix or add weatherstripping in that location. Also, think about anything added to your home during the year that may have penetrated walls, and fill in those penetrations.
Clean out your gutters.
Don't let water get trapped and freeze. Make sure they have not sagged, so melting snow and winter rain can drain properly.
To save additional money, check out Avista rebates in your state.
The attic is where a majority of the heat comes from in the summer and where your heat wants to go in the winter.
In summer, heat from a poorly ventilated and insulated attic will pass from the attic into your home, causing your air conditioning system to work harder. The reverse is true in winter. The increased buoyancy of warm air causes the heat in your home to drift up into the cooler attic space. The result is your home heating system will work harder.
Insulating your attic will help both situations, and correctly ventilating your attic space will ease more of the summer heat burden. According to the U.S. Department of Energy, guidelines for insulation in your home include:
Use higher density insulation on exterior walls, such as rigid foam boards, in cathedral ceilings and on exterior walls.
Install ventilation. It helps with moisture control and reduces summer cooling bills. Attic vents can be installed along the entire roof peak to help ensure proper airflow from the soffit to the attic to make a home more comfortable and energy efficient. Do not ventilate your attic if you have insulation on the underside of the roof. Check with a qualified contractor.
What to watch out for:
Recessed lighting fixtures.
They can be a major source of heat loss into your attic, but be careful how close you place insulation next to a fixture unless it is marked IC—designed for direct insulation contact. Check your local building codes for recommendations.
Inspect and measure the level of your attic insulation before hiring a contractor.
For most loose-fill insulation, you can estimate an R-value of around R-3 per inch. Find your current level of insulation by measuring its depth and multiplying by 3 for your total. In the Inland Northwest, requirements suggest R-38 to R-49 or more for the attic. If you have less than 10 inches, consider adding more insulation.
Make sure the insulation is spread evenly over the attic.
If you're not sure what type of insulation you have, or if you know you may have vermiculite or asbestos related insulation material, hire a contractor to perform the work necessary to make sure your home is both safe and efficient. (Avista has a search tool to help you with that.)
Don't forget to insulate the attic door to the same level as the rest of the attic.
Make sure no vents from bathrooms, clothes dryers or the kitchen are venting into the attic. These may cause moisture problems and possibly hurt the insulating ability.
If you have an open wood-burning fireplace, heat (and your energy dollars) is going up the chimney, even when there's a fire burning. A wood-burning fireplace draws a home's heated air up and out the chimney, then it drafts cold air back into the home. This can cause your home heating system to kick in which starts what could be an expensive cycle. According to the U.S. Department of Energy, as much as 24,000 cubic feet of air per hour is drawn out of a home with a roaring fire in an open fireplace.
Here's what you can do to reduce heat loss and save money while using your fireplace in winter:
Use your open wood-burning fireplace sparingly.
Set your thermostat between 50 and 55 degrees and close doors leading into the room.
Install tempered glass doors and a heat-air exchanger that blows the warmed air back into the room.
Here's what to do about unwanted air exchange in your fireplace when you're not using it:
Ensure the fireplace damper is closed. Leaving a damper open is like having an open window in your home.
Check the damper to see if it's functioning properly. It should close completely and you should not feel a draft up the flue.
Add caulking around the fireplace hearth.
The most efficient solution: Close off your chimney when it's not in use with a rooftop damper. As the name implies, these are mounted on a roof rather than in the "throat" of a fireplace. Rooftop dampers provide a tighter, more energy efficient seal to outside air and can help manage your energy use.
NOTE: Rooftop dampers should never be used with natural gas fireplaces or with fireplaces that have any other combustion devices that use the chimney for exhaust. For example, some older homes may have a natural gas furnace that uses the chimney flue to exhaust furnace gases. Like natural gas inserts, wood pellet stoves and wood inserts are designed to be energy efficient and would not benefit from a rooftop damper. Make sure to work with a trained professional on selecting and installing the rooftop damper best suited for your home. Also, make sure that your home improvement project does not violate building code requirements.
Regardless of how you heat your home, if you use any fossil fuels, make sure you have a carbon monoxide detector (CO monitor) and follow the manufacturers directions for where to place it in your home.
Energy Efficient Water Heaters

No, but there are some steps you should take to make sure your money isn't going down the drain. Here's some ideas:
Install aerating, low-flow faucets and showerheads.
Limit your showers to less than 10 minutes.
Repair leaky faucets promptly. They can waste gallons of water in a short period of time.
Lower the thermostat on your water heater to 120°F, which provides comfortable hot water for most uses.
And here are a few extra steps the U.S. Department of Energy recommends:
Insulate as much of the hot and cold water pipes connected to the water heater as possible.
Install heat traps on the hot and cold pipes at the water heater to prevent heat loss, if your unit doesn't already have them. Heat traps allow cold water to flow into the water heater tank but prevent unwanted hot-water flow out of the tank.
Drain a quart of water from your water tank every three months to remove sediment that impedes heat transfer and lowers the efficiency of your heater. The type of water tank you have determines the steps to take, so follow the manufacturer's advice.
Insulate your electric water storage tank, but be careful not to cover the thermostat. Follow the manufacturer's recommendations.
Insulate your natural gas water storage tank, but be careful not to cover the top, bottom, thermostat, or burner compartment. Follow the manufacturer's recommendations; when in doubt, get professional help.
Although most water heaters last 10–15 years, it's best to start shopping now for a new one if yours is more than seven years old.
Know that there are lots of options! Here's a quick summary:
Most common: Storage or conventional water heaters. They use fuels such as natural gas or electricity to keep water constantly heated. High efficiency models provide the best cost savings.
Heats water only when needed: A tankless water heater, also known as demand or instantaneous, can do this. While more expensive, it typically lasts 5 to 10 years longer than a traditional storage water heater and requires less space since it's mounted on a wall.  
Solar: A solar water heating system uses outdoor panels to preheat water before sending it to a traditional storage water heater for additional heating, if necessary. This model may save money over time by reducing the water heating portion of your monthly energy bill by 50-80 percent.
Dual function: A heat pump water heater draws in the ambient air while condenser coils transfer this heat into the tank to heat the water. It has the side benefit of cooling and dehumidifying air inside the house as it removes heat, but it is noisy. Note: This type of water heater functions most effectively in a moderate to warm climate where it can draw heat from warmer air. You can buy a heat pump as an add-on to your current storage water heater, or you can purchase an integral heat pump in which the heat pump and storage tank come as one unit.
Yes, here are just a few options:
Programmable Thermostat
This may be the best energy saving device that you can add to your home to reduce your energy use.
Reusable Dryer Ball
Reduces dryer time by 25 percent, replaces fabric softener, helps fluff clothes and is made from recycled plastic.
7-Day Programmable Hot Water Heater
This programs electric water heaters to turn on and off when needed rather than using energy round the clock.
Smart Powerstrip
Saves energy by shutting off peripheral electronic devices like printers and scanners which draw energy when they aren't in use.
How it works:
It has three types of plugs – master plug, controlled plugs and uncontrolled plugs. You simply plug your computer into the master plug, and then plug in all the peripherals into the controlled plugs. When you power-off your computer, the Smart Strip automatically shuts off your printer, scanner and anything else that's plugged into it.
Furnace Filter Whistle
Lets you know when the filter on your heating and cooling system is 50 percent clogged.
How it works:
It tells you when it's time to change the filter, so you can reduce the risk of breathing unhealthy air and help prevent your system from working harder than necessary.
Hope that helps!
Home DIY Projects You Can Do to Improve Energy Efficiency
Keep Window Drafts Down
Speaker 1: Does your home have single pane windows? One way to keep drafts down without the cost of replacing those windows is to cover them with clear plastic and it's pretty simple to do. First, clean and dry the window frame. Apply double sided tape on all four sides, being careful not to leave any gaps. Stretch a piece of plastic across the window pressing against the tape to create a seal. Trim any excess plastic with a pair of scissors or utility knife. The last step, use a blow dryer on it's highest heat setting to shrink the plastic, removing any wrinkles and ensuring a tight fit. Way to save.
Keep the Cold Out
Speaker 1: When cold air wants to make its way into your living room, it won't stop at windows and doors. Light switches and electrical sockets can be sources of uncomfortable drafts as well. The good news? They're easy to seal. Low cost, high density foam gaskets are available at most hardware stores. It's project that can be done in no time. First, be sure to turn off the power to the outlet or switch you're working on. Then remove the cover plate using a standard screwdriver. 
Place the foam gasket over the outlets or switch. Replace the plate, turn the power back on and you're done, it's that simple. Way to save.
Upgrade Your Shower Head
Speaker 1:
A great way to save energy is to start in your shower. A few years ago shower heads delivered about three to five gallons of water per minute. Today's low flow shower heads use only 2 and a half gallons a minute, or less. Ready to make this switch? After you remove the standard shower head, you may need an adjustable wrench for this. Clean the pipe threads, then cover them with Teflon plumbers tape. Thread the new low flow shower head onto the pipe, carefully tightening by hand. Your new shower head will perform just as well as the old one, while reducing the amount of hot water being used. Way to save.
Keep Door Drafts Down
Speaker 1: If you've got cold air sneaking past your door, there's a couple of ways to put a stop to it. First is V-Seal. It's a plastic, self-adhesive weather stripping that goes on in minutes. All you need is a clean door frame, left, right, and top, along with a tape measure and a pair of scissors. 
Once you've cleaned the area where the V-Seal will go, measure your doorway's dimensions, then cut the V-Seal to match. Just make sure it's facing the right direction when you adhere it and it'll automatically adjust to fill any gaps between the door and the frame. That leaves the bottom, which can be sealed with a door sweep. 
Like V-Seal, door sweeps are readily available at nearly any hardware store or home center. They usually come in standard widths of 36 inches, but you can cut them to fit if your door is narrower. First, measure the width of your door. If necessary, use a hacksaw and scissors to trim the door sweep. A drill comes in handy for the next part, drilling pilot holes and driving in the screws. As you can see, a properly installed door sweep closes the gap between the door and the threshold. Install one on all exterior doors to seal out cold air and to save energy. 
Way to save.
Inspect and Replace Your Furnace Filter
Speaker 1: Inspecting your furnace filter once a month and replacing when dirty not only improves your furnace's efficiency, it can also extend the life of your furnace. When a filter is clogged with dirt, dust, pet hair, the air doesn't flow as easily as it's supposed to, which means your furnace has to work harder, and if it's working harder, it's using more energy.
Replacing your filter is simple and takes just a couple of minutes. First, turn off the furnace. Then locate the existing filter and remove it. Be sure to note the dimensions of the filter, so you know what size to buy when replacing it. You can find these at just about any hardware store. Next, install the new filter. Make sure it's the correct size and that it's pointing in the right direction for proper air flow. Finally, turn your furnace back on. That's it. You're good to go until next month.
Way to save.
Replace Incandescent Bulbs with LED Lights
Speaker 1: Replacing your incandescent light bulbs with LEDs is quick and easy, not to mention, smart. LEDs use about 90% less electricity than incandescent light bulbs and while older, incandescent bulbs waste much of their electricity to heat, leading to increased fire risk, LEDs are cool to the touch. LEDs can also last up to 50 times longer than incandescents and many LEDs function just as well outdoors as they do indoors. Check packaging for recommended applications. 
Saving energy with LEDs is as simple as replacing the light bulb. And you can find just about any color, shape, and size, including dimmable, at most hardware stores and home centers. Way to Save.