You may remember reading 'The Giving Tree', the popular children's book, to your children or perhaps in your youth. Well, take away the imminent demise of the tree and it might as well be a story about Spokane's Looff Carrousel. For more than 100 years the carrousel has entertained millions without requesting anything in return, until now.
As a child, there are certain experiences that you'll always remember. Those moments of pure enjoyment, resulting in a lifelong memory that serves as your "happy place." Untainted by the responsibilities and cares of the outside world, the Spokane Looff Carrousel offers an experience that seems new even though the carrousel itself is not. The life-like animals and the ride itself exude a magical quality, transporting the rider to a joyful, dreamlike state.
Appealing to people of all ages - that's right you don't have to be a kid to ride - the Looff Carrousel has been entertaining its guests since 1909, equating to approximately 24.3 million riders. With that much love and attention some restoration was eventually needed to this historic landmark.
With contractors and volunteers alike, Spokane Parks and Recreation began a multiyear project to refurbish the carrousel and reconstruct the building that it calls home.
Enter Richard Garrison, Avista's machinist,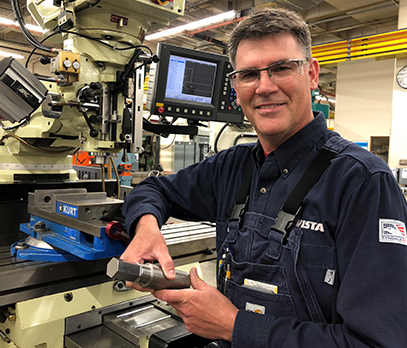 who after hearing about the project, reached out to Spokane Parks and Recreation to lend a helping hand. Little did Richard know that they needed some help and it required someone with his knowledge and expertise. Richard volunteered over 35 hours, including several weekends and Avista volunteered the equipment needed to retrofit 18 driveshafts and 18 crankshafts (used to make the animals go up and down) from a round end to hex end. His work will result in longer durability, stability and less maintenance while saving Spokane Parks and Recreation approximately $16,000.
Standing as a true example of community partnership and collaboration, the project was a resounding success. Now back up and running, the carrousel is ready to entertain and excite a new wide-eyed generation and unlike the tree in 'The Giving Tree', it will be around for generations to come.