Tips on Natural Gas Safety
Smell or hear a gas leak or need to report a downed power line? Call

(800) 227-9187

.

Natural gas safety tips

Review our indoor and outdoor natural gas safety tips so you can recognize signs of trouble, and understand steps you can take to live safely at home with this valuable natural resource.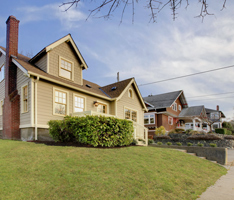 Tips for Homeowners: if you smell, hear, or see natural gas, call (800) 227-9187 to report a gas leak
Get a checklist of safety tips to help you detect gas leaks indoors and outdoors, and even prevent them from happening at all.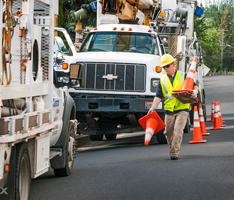 Tips for Contractors: How to avoid natural gas hazards on the job
Did you know: Something as simple as planting shrubs, installing a fence, mailbox post, or sprinkler system could be dangerous. Follow safety guidelines to keep yourself and your clients safe.
How to detect a gas leak? Rely on your nose, ears, and eyes!
Smell: Pure natural gas is odorless, colorless, and nontoxic. The characteristic natural gas smell most people compare to rotten eggs or sulfur is an added odorant to aid in its detection and potential gas leaks.
Hear: The blowing or hissing noises you hear near your gas line are signs of a natural gas leak.
See: Visual signs of gas leaks include dust or a white cloud blowing from a hole in the ground, continuous bubbling in wet or flooded areas, and dead or discolored vegetation in an otherwise green area.
What to do if there's a gas leak
Leave the area by going upwind
If you're indoors, get outside fast
Do not use a phone, flip a switch or do anything that may cause a spark
At at neighbor's house or from a safe distance, call 911 and Avista customer service at (800) 227-9187.
Potential Dangers of Natural Gas
Under proper operating conditions, natural gas produces heat, carbon dioxide, and water vapor. While natural gas is a clean, efficient, economic, and environmentally-friendly source of energy, it can present safety risks if handled improperly.
Incomplete combustion can produce carbon monoxide (CO), an odorless, toxic, and potentially fatal gas. More than 400 people lose their lives to CO-poisoning every year, so learning how to detect gas leaks can be lifesaving. If you suspect a gas leak, make sure all family members and pets leave the premises immediately, notify us from a safe location, and only reenter your home after emergency personnel tell you it's safe to do so.
Download safety brochures
Keep these safety brochures handy in case you need them in an emergency.
Carbon monoxide detector going off? Smell gas? Power outage?
Call (800) 227-9187