Washington Clean Buildings Standard
Washington's Clean Buildings Standard (HB1257, 2019) was signed into law in May 2019. It set new energy performance standards for existing commercial buildings 50,000 sq. ft. or larger and aims to reduce greenhouse gas emissions.
Compliance deadlines begin in 2026, depending on building size. Energy targets must be met and operational one year prior to the deadline, to avoid penalties.
Avista has options to help you on your path to compliance.
Clean Buildings Accelerator
We're offering a no-cost energy management program to help business owners who must comply with the Clean Buildings law. The Clean Buildings Accelerator program will provide your organization with the tools, framework and expertise to reduce energy consumption at your site(s) and put you on a path to compliance.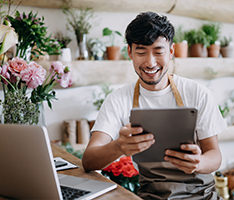 ENERGY STAR® Portfolio Manager
Avista supports the ENERGY STAR® Portfolio Manager (ESPM) service with automated data uploads of energy usage. ESPM enables commercial building owners and operators to identify their building's energy performance – a requirement within the Clean Buildings law.
Department of Commerce
Washington State Department of Commerce is charged with developing the energy performance standards and guidelines, along with providing a limited Early Adopter Incentive. Their website provides compliance details and links to helpful resources and information.
Tier 2 Buildings:
The Clean Buildings Law was expanded in 2022 (Senate Bill 5722) to include buildings 20,000 to 50,000 square feet in size. Compliance deadlines and reporting for this new tier begin July 1, 2027. Visit the Department of Commerce's FAQ for more information on these Tier 2 building requirements.