Planning a day on the river? Here's what you need to know.
Enjoy outdoor activities in our area lakes and rivers, but be aware: the water current and environment around dams isn't typical. Spill gates and powerhouses cause unusual currents, and sudden discharges can swiftly increase water flows. You can still have fun, just follow a few guidelines to ensure you're as safe as you can be.
Wear a lifejacket and safety whistle when on the water at all times.
Obey all safety and warning signs.
Never fish, swim, play or anchor your boat above or below a dam.
Don't cross the boater safety cable above a dam.
Watch overhead clearances like cables and power lines when sailing.
Be alert for debris, obstructions and partially submerged objects.
See why it's so important to stay aware near our dams.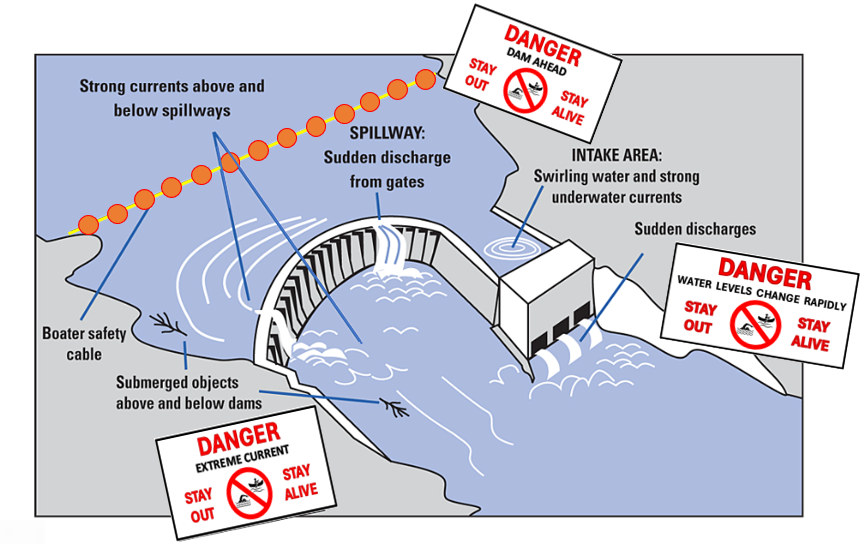 Before you go: Check daily river and lake water flow levels.