Electric and Gas Safety Around Trees and Dams
Stay safe, stay aware with more helpful tips.
Take a moment to review steps you can take to protect yourself and your surroundings.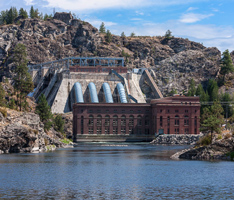 Safety around dams
Your sources of clean energy also provide great places to play. Eight hydroelectric facilities across Washington, Idaho and Montana generate 900 megawatts of clean electricity, control flooding---and support recreational areas terrific for boating, swimming, waterskiing and fishing. Power sources and people can co-exist perfectly, as long as we follow some guidelines.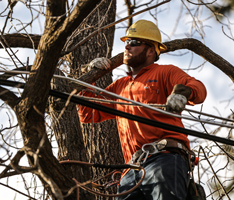 Tree safety around distribution and natural gas lines
Help us keep trees in check. Our gas and electric lines run through yards and neighborhoods---maybe even yours. We have a vegetation management system in place, but sometimes nature stays one step ahead. That's where you come in. While we can't control high winds and storms, we can provide guidelines to help minimize the damage.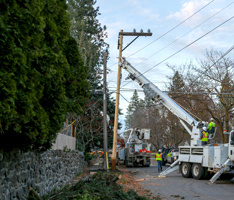 "Why are you trimming my trees?"
We do our best to notify neighborhoods in advance when we perform vegetation management, but you still might have questions. Find answers here, so you know what to expect.